Frederick/Hagerstown Maryland
Good N' Plenty
No area of Maryland has seen more golf growth in the past 25 years than the Frederick and Hagerstown regions. With their ideal proximities to both Baltimore and Washington, this part of Maryland has become a natural crossroads for states to the north and south. Frederick and Hagerstown are a short 24 miles apart with the latter now being the second largest city in the Free State. Both have unique downtown regions.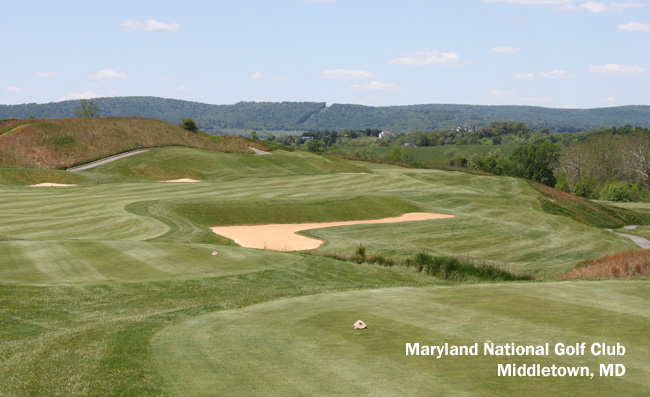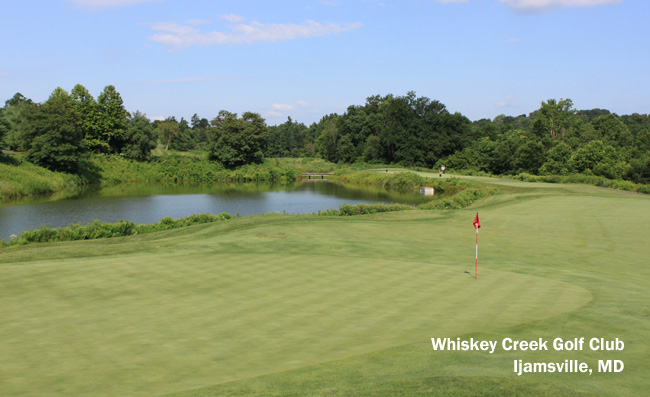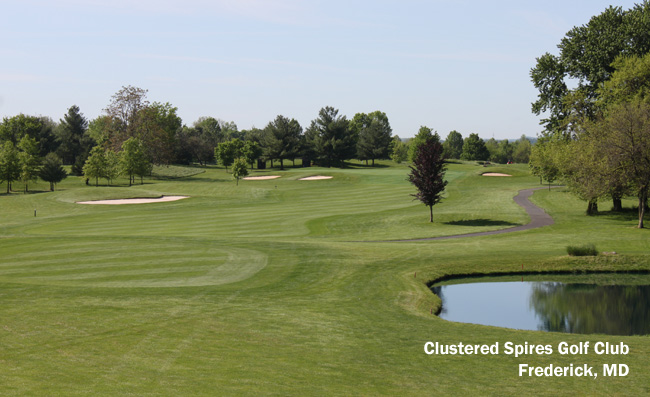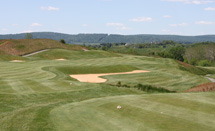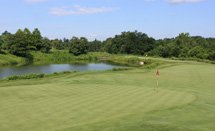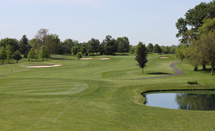 The city and county of Frederick have been one of the fastest growing regions of Maryland. Downtown Frederick has more than 200 shops, galleries, and restaurants creating a quaint small-town Camelot. It truly is a culinary hot spot with every type of cuisine you can imagine from traditional brewpubs and bars to authentic Thai and Italian.
Frederick also has one of the finest clusters of golf courses in the Mid-Atlantic region. Clustered Spires Golf Club located within the city limits borders the Monocracy River and is a solid layout constantly voted as the favorite golf course in the county. Worthington Manor in Urbana has garnered quite a distinguished résumé. They have hosted numerous USGA events including seven U.S. Open Qualifiers. Needless to say, it's one of the most respected layouts in the entire state. Two-time U.S. Open Champion Ernie Els carved his name into the countryside when his co-designed Whiskey Creek opened in Ijamsville. The name comes from the legend that bootleggers floated barrels of whiskey down the local Bush Creek to the Monocacy River. This layout that consistently finds Maryland's top ten lists will have you literally bobbing up and down with its dramatic elevation changes.
Musket Ridge Golf Club in Myersville on the west side of the county was the final design of architect legend Joe Lee. The course is lauded for its playability, conditioning, and makes plenty of top ten lists annually. Maryland National Golf Club, an Arthur Hills creation, is equal parts visually stunning and challenging. The special topography of this course includes open links-style holes, wetland carries, and wooded tree-lined fairways. The Rick Jacobson designed Richland Golf Club in nearby Middletown has dramatic elevation changes of up to 100 feet with Hollow Creek coming into play on five holes. It is home to a great 19th hole in the Valley Grill & Sports Bar with 20 giant TVs. These three courses on the west side make a 36-hole day very attainable based on the proximity each has to one another.
Earning the nickname "Hub City," Hagerstown bustles with history, culture, specialty shops and cuisines from around the world including the city's German heritage. Black Rock Golf Course takes you on a journey from its opening holes nestled in the valley to its back nine with scenic views of the Appalachian Mountains. Rocky Gap Casino Resort is a destination golf course one hour west of Hagerstown that makes full use of Maryland's natural beauty. It's a breathtaking Jack Nicklaus Signature Course that makes an ideal stop on your travels in or out of the region.
The Interstate Highways of 70 and 81 provide the perfect paths to plenty of good golf in Frederick and Hagerstown Maryland.
Distances to Frederick, Maryland (miles)