Northern, Virginia
National Treasures
Several regions of Northern Virginia including the cities of Fredericksburg, Manassas, and Leesburg offer locations worth looking into when planning golf travel. Fredericksburg in Spotsylvania County is located handsomely between Washington, DC, and Richmond along Interstate 95. In 1862 the war between the United States and the Confederate states made this small city a logical geographical rallying point for armies. The town and its surrounding countryside served as the setting for four of the Civil War's largest and bloodiest battles, the scars of which can be seen not only in national parks and monuments but also at several golf courses. The University of Mary Washington resides here, and the city has the unique distinction of being the most haunted city in the nation. A lively downtown area full of restaurants, pubs, and shopping sits on the banks of the Rappahannock River.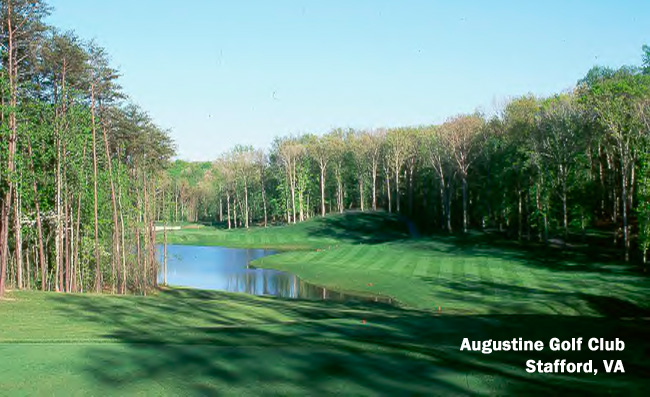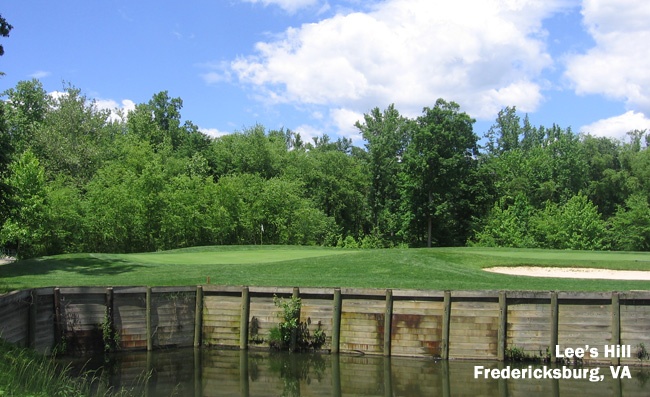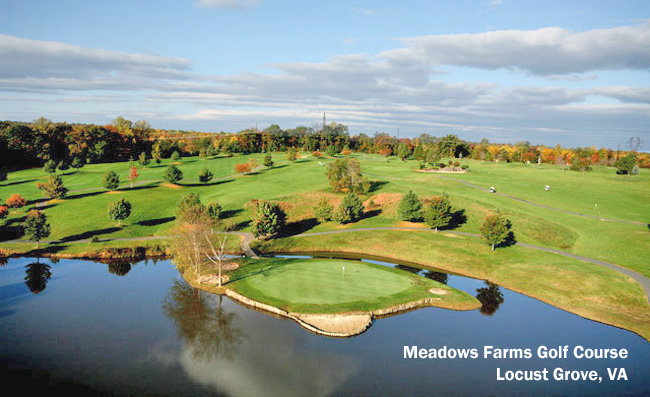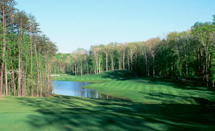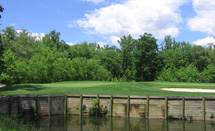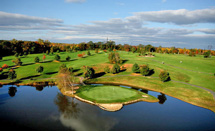 Lee's Hill Golf Club is the granddaddy of the sport in Fredericksburg. Designed by Bill Love of Ault, Clark and Associates, the course combines history and challenge. Built on an actual campsite of General Robert E. Lee's troops, the layout winds through authentic Civil War trenches. The Gauntlet Golf Club, a P.B. Dye thrill ride, sits on the shores of Curtis Lake in a parkland setting. Dye's no guts no glory trademark design style presents challenges around every corner. Just across Curtis Lake in nearby Stafford, you'll find Augustine Golf Club, a beautiful Rick Jacobson design managed by Raspberry Golf. Rolling hills and towering pines and hardwoods dominate the layout. Another course under the Raspberry team, Old Hickory Golf Club, is located in Woodbridge north of Fredericksburg. This classic parkland course is routed through mature hardwoods and perfect to visit when heading in or out of the Fredericksburg area. About 20 minutes south of Fredericksburg lies Pendleton Golf Club. This breathtaking layout combines creative mounding and undulating greens through the thick woods in Ruther Glen. Meadows Farms Golf Course in Orange has three nines of unforgettable holes including island greens, a waterfall hole, a baseball field, and most notably, the longest hole in the United States, a par 6 measuring 841 yards.
Leesburg is located in wine and horse country and has several mature courses from which to choose. Raspberry Golf and Hunt Club is a Gary Player Signature Course that more closely resembles British Open golf this side of the Atlantic. You'll encounter rambling streams, Scottish-style stacked pot bunkers, stone walls, and spectacular rolling terrain. Just west of Manassas you will find Bull Run Golf Club in Haymarket. It is another Rick Jacobson design set on a breathtaking, expansive piece of property meandering through acres of undeveloped scenic meadows, ponds, and woodlands. Both Leesburg and Manassas have downtown areas with fabulous mixes of restaurants, nightlife, shopping, and plenty of history as well.
Always include a visit to the nation's capital when you plan your Northern Virginia golf adventure. You can easily access the District by either car or the metro and take in the national museums and monuments.
Distances to Manassas, Virginia (miles)