Harrisonburg, Virginia
It's Better in the Burg
The "Burg," as locals refer to Harrisonburg, is the county seat of Rockingham County, Virginia, and is nestled between the Alleghany and Blue Ridge Mountains. James Madison and Eastern Mennonite universities, as well as nearby Bridgewater College are well respected in the fields of higher education in the Commonwealth. Now golf plays a big picture in the tourism industry. The area has a wonderful mix of traditional courses and modern designs that make Harrisonburg an outstanding golf destination.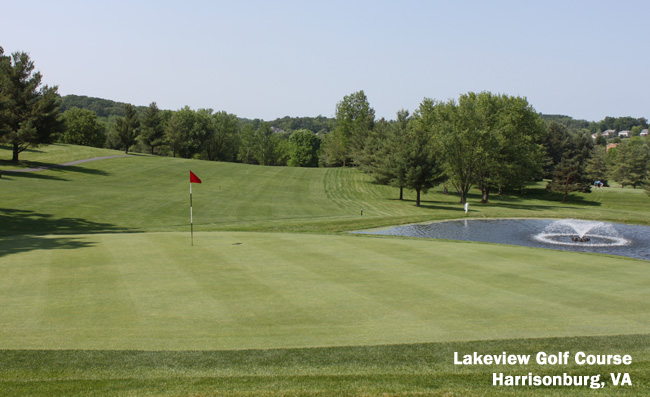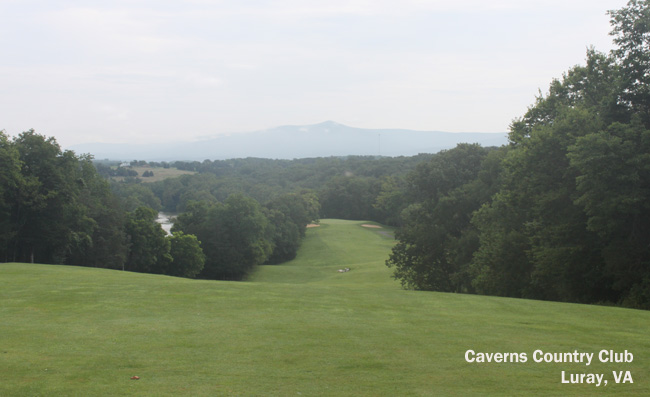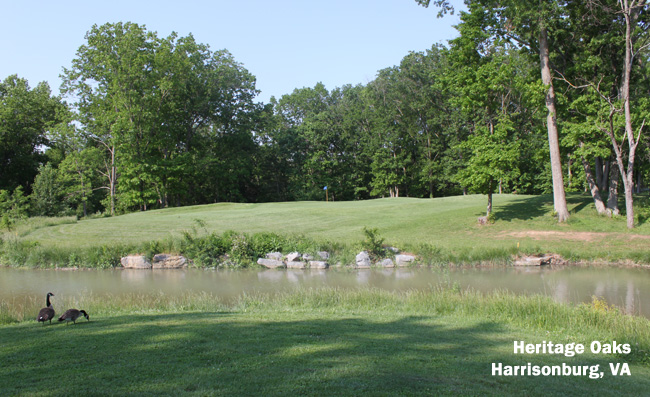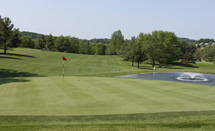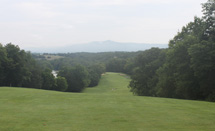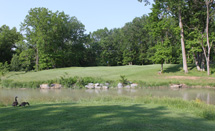 Lakeview Golf Club has three distinct nines and is one of the anchor courses for Harrisonburg. The most challenging of the nine-hole loops is the Mountain Nine where several water hazards and dramatic elevation changes are set against the beautiful Massanutten Mountain backdrop. Heritage Oaks Golf Course was designed by Bill Love and offers two distinct characteristics. The course is a combination of links-style and parkland-style holes routed through towering hardwoods. The par-70 is one of the finest exclusively public golf courses the state has to offer. Developer Jeff Forbes left no stone unturned when he created Packsaddle Ridge Golf Club. Cut into a mountainside, this course offers one-of-a-kind views of the valley. A very tough layout from start to finish is softened only by the incredible nature that surrounds you. Packsaddle Ridge will leave a lasting impression on anyone's golf game.
Several courses just outside the county also add to the attraction of Harrisonburg as an ideal locale to plan a buddy golf trip. The Shenvalee Golf Resort just up the interstate in New Market has always been known as a destination of its own. Twenty-seven very playable holes are perfect to schedule as part of your docket. Bryce Resort is quietly tucked away in the mountains and is pleasing as well as picturesque from start to finish. This Ed Ault design on the eastern side of Great North Mountain should be part of your swing through the valley. Caverns Country Club in nearby Luray has breathtaking views and one of the most unique opening holes you will ever play. The par 5 first has a cave located in the middle of the fairway. Doesn't that just make perfect sense? The Club at Ironwood in Staunton features rolling hills throughout and offers beautiful vistas of the valley and surrounding mountains.
Now, if you're going to take a golf trip, you need to have nice hotels in addition to lots of gastronomic choices and decent watering holes. Harrisonburg has a thriving downtown with many locally-owned restaurants and pubs. Since 2004, the downtown historical district has blossomed with regional government support bringing back a cosmetically pleasing showcase. If you have some extra time off the links, you can always visit some Civil War battlefields or the region's famous caverns. But we think you'll spend most of the time on the excellent golf courses here. With its location along Interstate 81, Harrisonburg is accessible from all of the major east coast hubs, which makes the Burg a happening golf destination!
Distances to Harrisonburg, Virginia (miles)